I am completely melt away by the beautiful, artistic and profound writing of Anna K.S. from Big Art Theory blog about my art in her latest article. The sweetness of her pen, tenderness of her soul and the depth of her feelings deeply touched my artistic sensibility. For an artist, there is nothing more ecstatic than being understood by another human being, and it is rare to encounter someone that could see the nakedness of your soul.
"Do you know what artists do when they have secrets they don't want to share? They take a brush, a pencil, a camera or clay and create. They climb a highest mountain of their artistic skills and whisper their secret onto the artwork – and they do it long enough until they get the result they'll find satisfactory. Their goal is to bring to life something strikingly beautiful and immortal. That way, nobody else would ever learn their secret.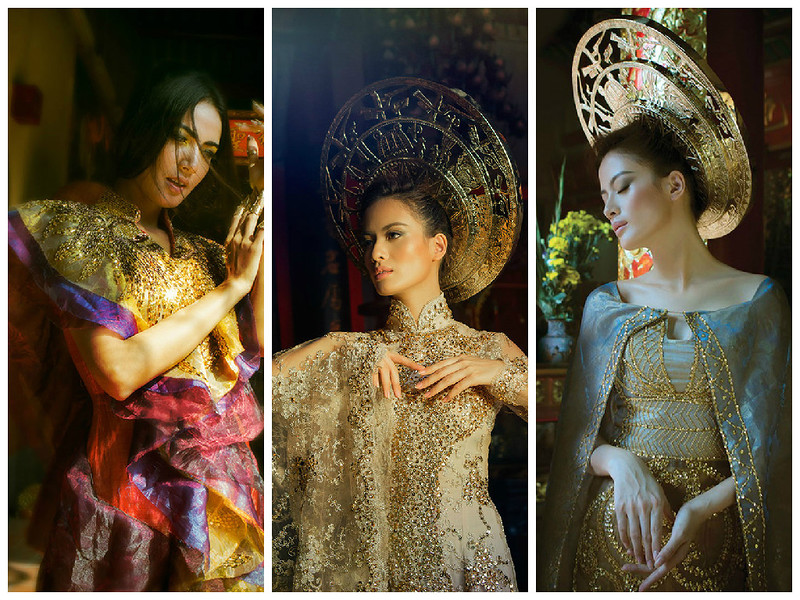 …The similar kind of overwhelming beauty, unforgettable mood of longing, regret and poetry I have found in the photography of a very talented, Vietnamese photographer Viet Ha Tran that I've been introduced to by My Web'Art Gallery. Through her series "The Golden Imprint", Viet Ha Tran allows us to see the spectacular details, 'the scenes' are rich in colors and baroque architectural details.
There is a deeper meaning going beyond the view of extremely elegant, unearthly beautiful women, goddesses standing still in the temple, that have the power to make time stand still. Their faces and body carry deep, transcendent emotions, erotic sadness, contemplation on something 'higher' than 'here' and 'now'."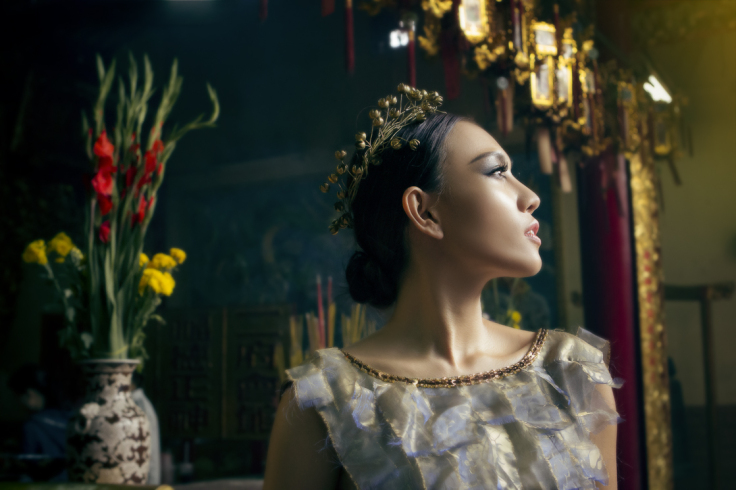 Seeing an exceptional artwork and falling in love have one important thing in common. As much as it is 'a voyage into a secret harbor' – it is also a matter of timing. We can appreciate and treasure what happens to us or what we see or hear, only if we are 'ready' to receive it all with open arms and hearts. The golden imprint on the beautiful dress on the photography by Viet Ha Tran will offer you more (apart from the obvious, aesthetic delight) if you look at it with certain knowledge of Vietnamese tradition, history, maturity, curiosity and sensitivity. The same happens with the art of love – if you give it the attention and tenderness it deserves, it will open up to you it's petals, enriching your life, giving it a new, deep meaning. But that will happen only when you're allow your mind to understand that getting close to a mystery of a true love is just like getting close to a real, exquisite piece of art. It is the greatest reward."
'Don't only practice your art, but force your way into its secrets;
art deserves that for it and knowledge can raise man to the Divine'
Ludwig van Beethoven
---