We are phenomenally thrilled to announce the official website of the I FEMME project – www.ifemme.org – the art project with the aim of charity initiated by Vietnamese fine art photographer Viet Ha Tran and Ukrainian fashion brand Simplifi represented by Co-Founder & Creative Director Tetyana Kretova.
"We have a vision. A vision of modern successful women. We believe that success starts with education. But nearly 800 million people on earth are illiterate and two thirds are women and girls. Join us to create a better future for the children."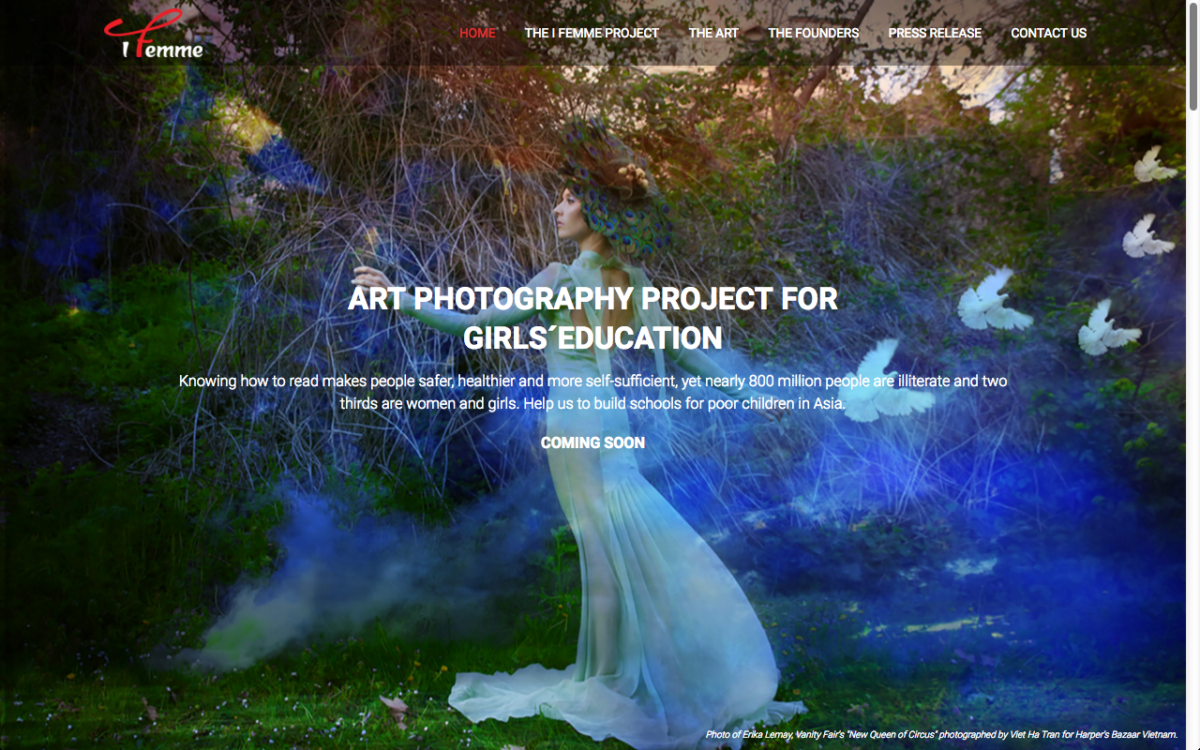 THE I FEMME PROJECT
Inspired by empowering women, the project was initiated in late 2016 by Vietnamese fine art photographer Viet Ha Tran and Ukrainian fashion brand Simplifi´s Co-Founder and Creative Director Tetyana Kretova.
The artwork of I Femme, through Simplifi´s symbolic white shirts and stylish regional clothing, will draw a picture of modern, independent, liberal and successful women of the 21st century who are the owners of their destiny while still maintaining their cultural identity.
"Inspired by empowering women and tremendously enthusiastic about developing talent, Viet Ha and Tetyana have decided to join forces to create an art project that aims to develop and nurture girls´ talent. Driven by their passion for changing the world coupled with a strong interest in art and fashion, their new initiative is slated to launch in late 2017."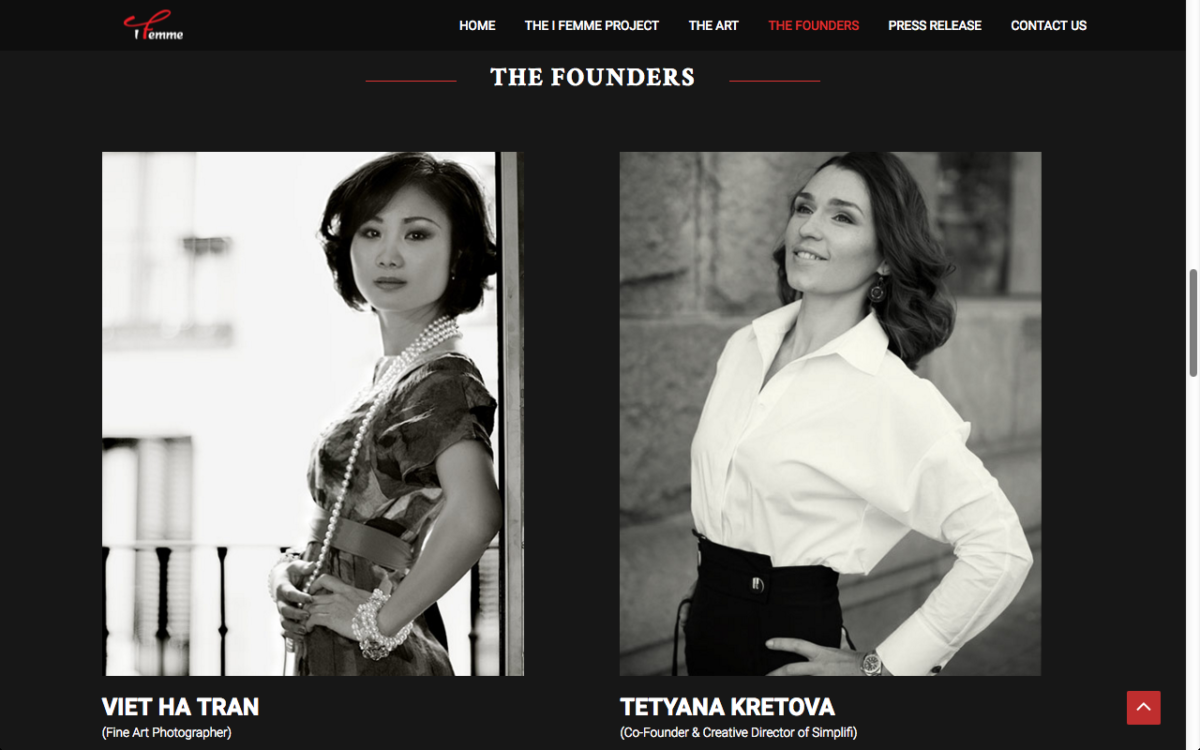 OBJECTIVE OF THE PROJECT:
The artwork that will be produced from "I FEMME" will be acquired by art collectors, galleries, museums and those who are advocates of charity projects and making an impact through a range of exhibitions, auctions, and cultural events that will take place in different cities around the world. 100% of the net profit from the artwork sales (and sales of the symbolic white shirts that the models will wear for the photo shooting) will be directly donated to the non-profit organization Room to Read which helps to build schools for poor children in Asian developing countries including Vietnam, India and Nepal and also provides scholarships for girls without access to education.
Room to Read, with headquarters in San Francisco, USA, is a leading non-profit focused on girls' education and children's literacy in Asia and Africa. The Founders of I Femme believe that the vision of Room to Read best fits the concept of the project.
JOIN US TO MAKE CHANGES HAPPEN:
You can also contribute to our project in different ways:
Acquisition of the limited edition photographs (to be released in late 2017 via both online/physical galleries and online/physical auction houses). Collectors will enjoy strictly limited edition photographs that are manually numbered, signed and sealed by the artist, accompanied by a Certificate of Authenticity. Pre-order inquiries can be made via contact@viethatran.com
Purchase of the symbolic white shirt of Simplifi (to be released in late 2017 through online order). Simplifi shirts are available in different designs and sizes and are distributed worldwide. Large order inquires will also be made available. Inquiries to be directed to hello@simplifishirts.com
Direct donation to the project's fund www.gofundme.com/i-femme. Donations can be made in any amount, every euro will make a difference. You can make a donation with just 3€, 5€ or 10€, knowing that your contribution will help changing the life of a little girl.
---